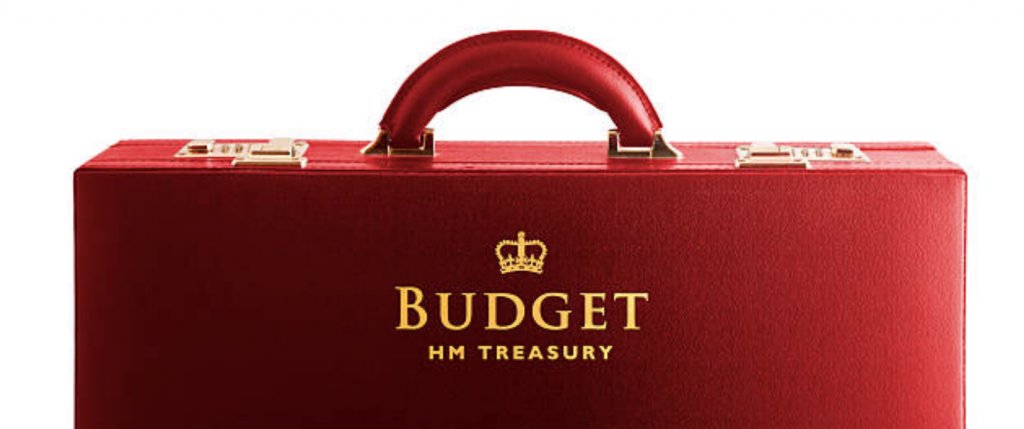 Chancellor Philip Hammond delivered the autumn budget on 22 November 2017. This is the first budget in a new annual tax policymaking cycle, where tax announcements are made more in advance than the previous spring budgets.
We have summarised the main points below. The exact tax implications will always be specific to your individual circumstances. If you have any concerns about how you may be affected then please get in touch.
STAMP DUTY LAND TAX
First Time Buyers – Effective from 22 November 2017, first time buyers paying £300,000 or less for a property will not need to pay any stamp duty land tax (SDLT). For first time buyers paying between £300,000 and £500,000, SDLT will only be charged at 5% on the amount above £300,000. For properties bought above £500,000 SDLT will be charged at the normal rates.
Additional Dwellings – Rules on SDLT charged on additional dwellings are to have a number of changes. These changes will benefit individuals who increase their share of their own home and individuals affected by a divorce court order.
––––––––––––––––––––––––––––––––
INCOME TAX & NATIONAL INSURANCE
Personal Allowance – The personal allowance will increase from £11,500 to £11,850 for the 2018-19 tax year and the government have confirmed its commitment to increase this to £12,500 by 2020.
Basic Rate Band – The basic rate band will increase to £46,350 in the 2018-19 tax year and again the government has committed to increase this to £50,000 by 2020.
Class 2 NIC Abolition Delay – HMRC has again announced that the abolition of class 2 NIC will be delayed by one year to 6 April 2019. This is so Parliament will have enough time to work on the detail of the reforms to simplify the NIC system.
Class 4 NIC Increase Cancellation – The government has cancelled plans to raise the rate of Class 4 from 9% to 10% in April 2018, and to 11% in April 2019.
Marriage Allowance – The marriage allowance allows taxpayers to transfer up to 10% of their unused personal allowance to their partner. This can reduce their partner's tax bill by up to £230 in 2017/18. From 29 November 2017 the government will now accept claims where a partner has died in advance of the claim being made. Claims can be backdated by up to 4 years.
Venture Capital Trust (VCT) & Enterprise Investment Schemes (EIS) – From 6 April 2018 various changes will be put into force in order to encourage investment in knowledge-intensive companies. For example, the annual allowance for investing in this type of company through an EIS or VCT scheme will be doubled to £2,000,000.
––––––––––––––––––––––––––––––––
CORPORATION TAX
Rate of Corporation Tax – The rate will stay at 19% for all corporate tax years starting on 1 April 2017, 2018 & 2019. The government intends to drop this rate to 17% from 1 April 2020.
Indexation Allowance to be frozen – Indexation allowance has been available to companies with capital gains to give relief for inflation. To bring corporation tax in line with other major economies and personal capital gains tax rules, the corporate indexation allowance will be frozen from 1 January 2018. No relief will be available for inflation after this date.
Non-resident Companies UK Property Income – Previously this has been chargeable to income tax instead of corporation tax. From April 2020, income that non-resident companies receive from UK property will be chargeable to corporation tax. Furthermore, any capital gains that arise on disposals of UK property from non-resident companies will also be charged to corporation tax rather than capital gains tax.
Annual Tax on Enveloped Dwellings (ATED) – From 1 April 2018, the annual charges for the ATED will increase by 3% in line with rises in the consumer price index (CPI). This effectively means that residential properties held within a company with an entry level value between £500,001 & £1,000,000, will see a £100 increase in the annual charge from £3,500 to £3,600.
Disincorporation Relief Cessation – This relief was introduced on 1 April 2013 so when a company transfers its business into a sole trade or partnership there is no tax charge on the capital disposal of the company's assets of land and goodwill. This relief is to cease after 31 March 2018.
––––––––––––––––––––––––––––––––
CAPITAL GAINS TAX
Capital Gains Tax (CGT) Rate – No changes were announced to CGT rates – they will remain at 10% for basic rate taxpayers and 20% for higher rate taxpayers. These rates are increased to 18% and 28% respectively for sales of residential property. The trust CGT rate will remain at the higher rate of 20%, again this will be increased to 28% for residential properties.
Annual Exemption – From 6 April 2018 the annual exemption will increase from £11,300 to £11,700. The trust annual exemption has also increased in line with this from £5,650 to £5,850.
––––––––––––––––––––––––––––––––
BUSINESS TAX
Research & Development (R&D) – In a bid to support businesses who invest in research & development HMRC have increased the R&D expenditure credit from 11% to 12%. This will take effect from 1 January 2018.
––––––––––––––––––––––––––––––––
TRUST TAX
Simplification Consultation – The government is to publish a consultation sometime in 2018 on how to make the taxation of trusts simpler, fairer and more transparent.
––––––––––––––––––––––––––––––––
PENSIONS & SAVINGS
ISA – ISA saving limits will remain at £20,000 for the 2018/19 tax year. However Junior ISA & Child Trust Fund limits are set to increase to £4,260.
Savings Income Tax Band – The will be no change to current rate of 0% on the first £5,000 of savings income for the 2018/19 tax year.
Pension Lifetime Allowance Increase – The pension savings lifetime allowance is set to increase in line with CPI. This will result in a rise of the lifetime allowance to £1,030,000 in the 2018/19 tax year.
Foreign Pensions – From April 2019, tax relief will be available for employers' contributions to an employee's foreign pension scheme, where that scheme is able to nominate an individual or charity to be their beneficiary. This change will also affect life assurance products with this policy.
Save As You Earn (SAYE) Scheme – From 6 April 2018, employees on parental leave will be able to pause from saving into their SAYE scheme by 12 months. This is an increase from the 6 month period currently in force.
––––––––––––––––––––––––––––––––
SALARY, BENEFITS & EXPENSES
Off-payroll working rules (IR35) – New reforms to the rules regarding IR35 were introduced in April 2017 to public sector employers & workers who try to avoid tax by working for someone as a company when they are really effectively an employee. The government has advised that tax compliance has improved as a result of these rules and are now looking to extend these to the private sector. However, a period of consultation will be conducted before any further reforms are made.
National Living Wage (NLW) Increase – The NLW is set to increase by 4.4% from £7.50 to £7.83 from April 2018. The NLW was a replacement of the minimum wage for employees aged 25 & over.
Benefits in Kind – Electric Vehicles – From April 2018 there will be no benefit in kind charge for electricity used on business premises to charge an employee's electric car.
Armed Forces Personnel Accommodation – There will be an income tax & NIC exemption introduced for certain allowances paid to armed forces personnel for renting & maintaining accommodation in the UK private market.
Qualifying Care Relief (QCR) – QCR is a tax simplification covering expenses incurred when providing care that means carers only need to keep simple records. The government will extend the scope of QCR to cover self-funded "Shared Lives" care payments, to encourage the use of "Shared Lives" care.
Company Cars – Diesel Supplement – From 6 April 2018 the 3% diesel supplement which is added to the percentage used to calculate car & fuel benefit received by an employee is to increase to 4%. However, please note that the maximum percentage to use to calculate these benefits is still 37%.
Company Cars & Vans – Benefit Charge Increases – From April 2018 the car fuel benefit charge is to increase from £22,600 to £23,400. The flat rates for van & van fuel benefit are also to increase. Van benefit is to increase from £610 to £633 and van fuel benefit charge is to increase from £3,230 to £3,350.
Foreign Termination Payments – Effective from 6 April 2018, employees who are UK resident in the tax year their employment is terminated will not be eligible for Foreign Service relief on their termination payment. This relief allows qualifying individuals to be either completely exempted from UK income tax or have the taxable amount reduced. Although this relief will not be available from 6 April 2018, individuals will still be able to use the existing £30,000 income tax exemption.
––––––––––––––––––––––––––––––––
PROPERTY TAX
Council Tax on Empty Properties – In order to tackle homelessness in the country, the government has given local councils the power to increase a council tax premium for an empty house from 50% to 100%.
Business Rates – In order to reduce pressure on businesses, the government has brought forward their plans by 2 year to switch indexation (inflation) rates from retail price index (RPI) to the consumer price index (CPI).
Business Rate Discount for Pubs – The £1,000 business rate discount for pubs is to continue for another year from 1 April 2018.
Capital Gains Tax (CGT) – The proposed CGT 30-day payment window for sales of residential property is to be deferred until April 2020.
Landlord Mileage Rate Expenses – In order to reduce administrative burdens on landlords, the government has extended them the option to use a simplified mileage rate to calculate motor expenses incurred by individuals operating a property business.
––––––––––––––––––––––––––––––––
VAT
VAT Threshold – The VAT threshold is to stay at £85,000 up until April 2020. However, the government is going to consult with the Office of Tax Simplification (OTS), on possible changes to the VAT threshold.
Online VAT Fraud – The government is to introduce rules making online market places jointly liable with their sellers to VAT. These rules are to ensure that sellers using an online market place pay the correct amount of VAT.
––––––––––––––––––––––––––––––––
UNIVERSAL CREDIT
Our region has not yet really been affected by Universal Credit. However, the government is committed to introducing this new simplified welfare system which wraps six benefits into one and encourages individuals to work. There have been some teething problems with this system which had left some individuals vulnerable. However, the government announced numerous changes to how Universal Credit will work so that people most in need get the support they require. For example, individuals in need will now be able to access a full month's worth of Universal Credit within 5 days of a claim where previously it took 6 weeks.
––––––––––––––––––––––––––––––––
DIGITAL TAX
Making Tax Digital (MTD) – As announced in July and legislated in the Finance Act 2017 no business will be using MTD until April 2019. At that point only businesses with turnover above the VAT threshold will be required to use MTD for VAT purposes only. The scope of MTD will not be widened to other taxes until it is proven to work well.
Chris Stringer
Mark Lane
This article is intended as a brief guide to the subject matter and in no way constitutes advice or recommendation. The factsheet is based on our understanding of current and proposed legislation which could be subject to change at any time. Specific financial & legal advice should always be sought before taking any action.