Working in the cloud means you can take a lot of the time and hassle out of managing your business finances. It also makes things like payroll and accounts preparation so much easier. Allowing you to concentrate on what you do best - growing your business.
If you are wondering "what is this thing called the cloud?" think about when you use internet banking. Every time you access your bank data, you are using the cloud. The cloud makes data and software accessible online anytime, anywhere, from any device. With cloud accounting you keep your business books online. Online accounting software allows business owners connect to their data and their accountants from any device with an internet connection.
Cloud accounting software is perfectly safe to be implemented in any business. All our software partners have rigorous security measures in place, and all use high level data encryption.
We have partnered with a number of accountancy software packages and can tailor a solution to meet the size and needs of your business.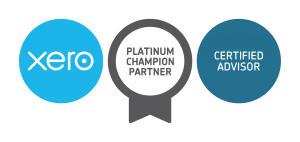 We are proud to be a Xero Platinum Partner which is the market leading cloud based accounting system in the UK.  Benefits include:
it's quick and easy to use
you can use it anywhere
it improves cash flow
it saves time – with everything in one 'virtual' cabinet there's no need to compile & file paperwork
Whether you have just started a new business or want to switch to using accountancy software in an established business, our team can provide you with easy to understand training and ongoing expertise to ensure you make the most of the solution that is right for you.