We are celebrating our female trio of Chartered Accountants
Employees and partners at Greaves West & Ayre (GWA) are celebrating the success of three of our staff who have attained their chartered accountant qualifications.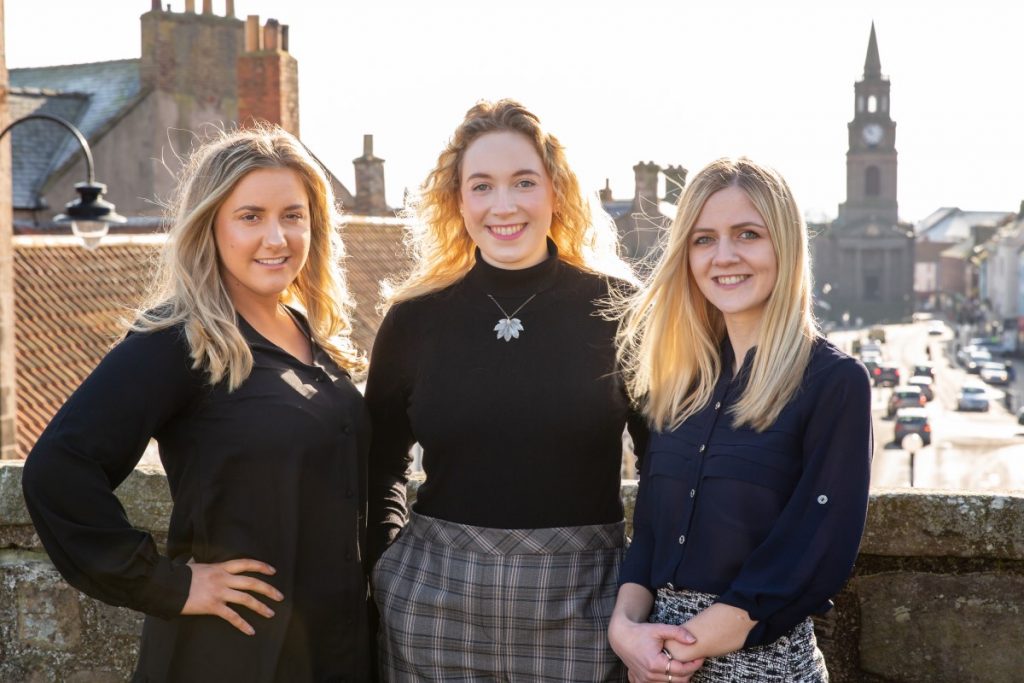 Anna Spowart (centre), Sarah Strathdee (left) and Kim Turnbull (right) have all passed a series of demanding examinations in financial management, auditing, business strategy and taxation set by the Institute of Chartered Accountants in England and Wales (ICAEW) and the Institute of Chartered Accountants of Scotland (ICAS).
Their success coincides with International Women's Day and the ICAEW's centenary campaign marking the admittance of its first female member.
Anna Spowart joined GWA in 2016 after completing her accountancy and finance degree at Lincoln University.
Anna said, "I had wanted to be an accountant since school and was originally recruited by GWA for an accounts technician role, but made it clear at interview that my ambition was to become a Chartered Accountant. My determination clearly made an impression as I began studying for the qualification soon after starting at GWA."
Sarah Strathdee originally joined GWA in 2010 and after a short spell away at another local firm, was delighted to be offered the opportunity to return.
"Although I did consider going to university, I decided that route wasn't for me and I originally joined GWA as an accounts junior." explained Sarah, "To be able to return and be given the offer to study for Chartered status was a great opportunity."
Kim Turnbull has been with GWA since 2017, joining after completing her degree at Dundee University.
"I originally started a more business focused degree but found my real flair was accounts." said Kim, "After finishing my degree I looked for a Chartered Accountant graduate programme and was encouraged to apply to GWA after my family saw the opportunity advertised in a regional paper in the Scottish Borders."
The ICAEW and ICAS Chartered Accountants qualifications are two of the most advanced learning and professional development programmes available and are highly valued worldwide for the expertise and training they provide. Chartered Accountants are required to continue their professional development and keep skills up to date, are bound by a Code of Ethics and subject to disciplinary procedures.
Colin Frame, Managing Partner at GWA, said: "On behalf of everyone at GWA, I would like to congratulate our fabulous female trio on achieving Chartered status.
"Coming so close to International Women's Day it gives us the opportunity to highlight the advancement of women within the profession. Even with almost half of our professional fee earning staff being female, we will strive to ensure we maintain a diverse workforce.
"Training the next generation of accountants is an important responsibility and is something that GWA takes very seriously. Anna, Sarah and Kim each came to GWA by a different pathway and we believe this is important to achieve a broad range of personalities across the organisation.
"We understand the huge effort it takes to successfully balance work and study and we also recognise the support that comes from families and friends during the training period. It goes without saying we are all extremely proud of Kim, Anna and Sarah's achievements. I know they have a bright future with GWA."