Investing in Talent with Double Promotion
We have recently  promoted two of our most promising team members to the role of Associate.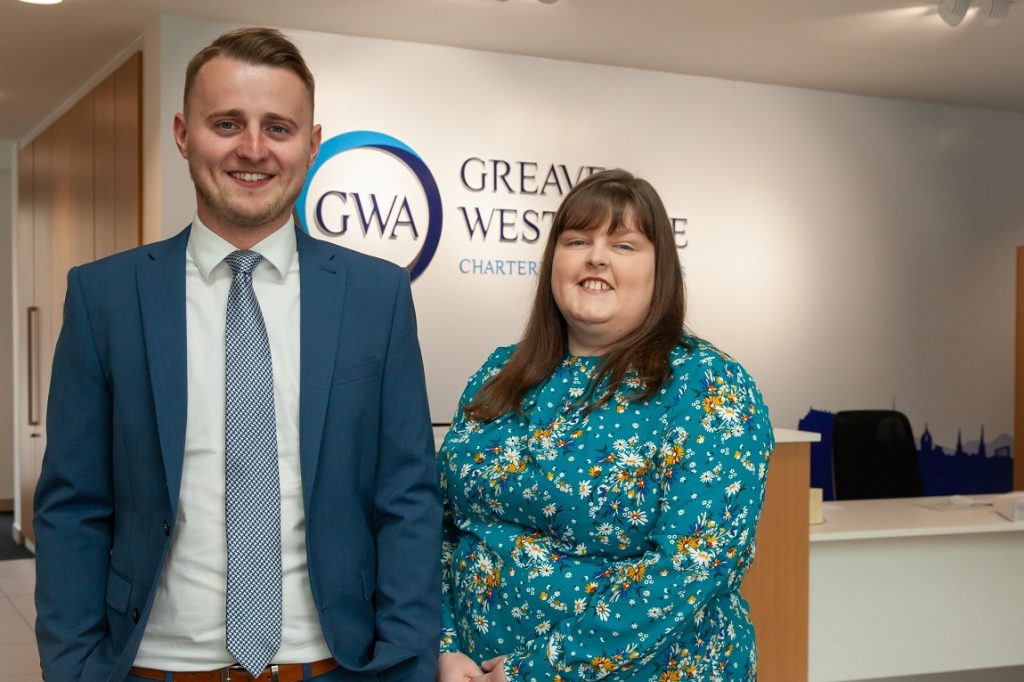 Lindsay Dalgliesh (right in picture) and Stuart Millar (left in picture) will be joining four existing Associates who were the first to take up the newly created role in September last year.
Lindsay, who successfully completed her Chartered Accountant qualifications after she joined Greaves West & Ayre in 2012, has worked across the firm's varied client base including owner managed businesses, innovative SMEs and charities. She is a valuable asset to GWA Partners who rely on her support and input for strategic projects relating to more complex organisations.
Stuart was working for N C Campbell and Co in Haddington and moved to the Berwick office following our merger in 2016. Stuart qualified in 2016 and, like Lindsay, has worked with businesses on both sides of the border utilising his extensive experience in audit and general practice.  He is now developing his knowledge by studying to become an FCA accredited independent financial adviser.
GWA Managing Partner Colin Frame said: "Lindsay and Stuart have shown considerable commitment to our business and those of clients alike.  We are delighted with their appointment to Associate.
"We know their experience of working across a broad range of disciplines will bring significant benefits, supporting both our Partners and our clients.  Based on their proven performance we are confident that they will thrive in their new roles and along with the other Associates play a key part in the continued success of GWA in the coming years."