GWA Centenary Community Donations
We know we keep reminding you, it is 100 years since Greaves West & Ayre was established in Berwick-upon-Tweed. As part of our centenary celebrations we decided to increase our annual community donations from £50 to £100 to reflect our significant anniversary.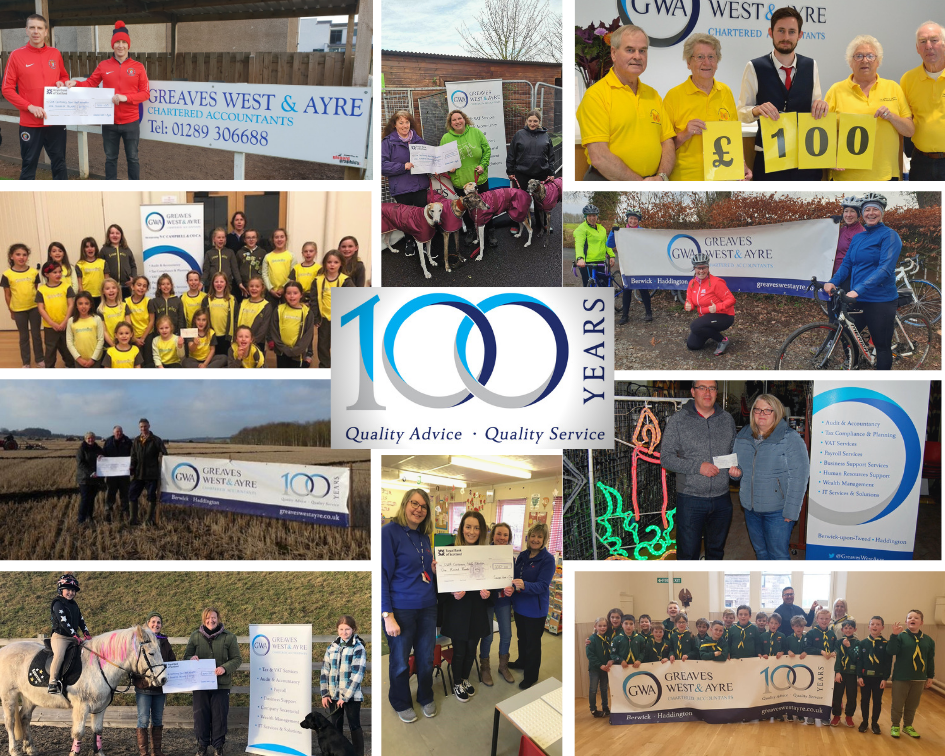 GWA community donations are given to local clubs, causes or charities that are suggested by our staff at both our Berwick and Haddington offices. Each staff member can nominate a cause that they have an association with and that they believe may benefit from a cash donation.
Through this centenary initiative we have donated £2,700 to local causes ranging from amateur football to Brownies; ponies to ploughing and Christmas lights to lifeboats!
You may have seen some of the social media we have posted to further promote each organisation. If not take a look at our Facebook and Twitter accounts, you may see your favourite cause taking front of stage.