A Century Past – a New Decade Ahead
As we start a new decade, we have been reflecting back on the last 10 decades of Greaves West & Ayre.
We hope that you were able to join us at the various events we held over the 12  months of our centenary celebrations. We have also tried to keep a permanent record of what  has occurred over the past 100 years to add to everyone's memories.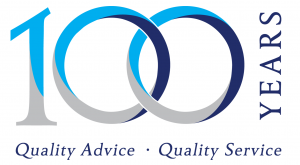 If you have visited our offices recently, you my have seen a display in our reception area  depicting the timeline of our 100 year history.
If not, our centenary timeline is also available on our website and we would encourage you to take a look www.gwa100.greaveswestayre.co.uk. It has captured the interest of quite a few visitors
It has been a pleasure meeting, working with and supporting the many people who have played a part in the history of Greaves West & Ayre. We are looking forward to providing the "Quality Advice – Quality Service" that has allowed us to thrive over the past century for the next 100 years to come.