Shared Parental Leave – a Personal Experience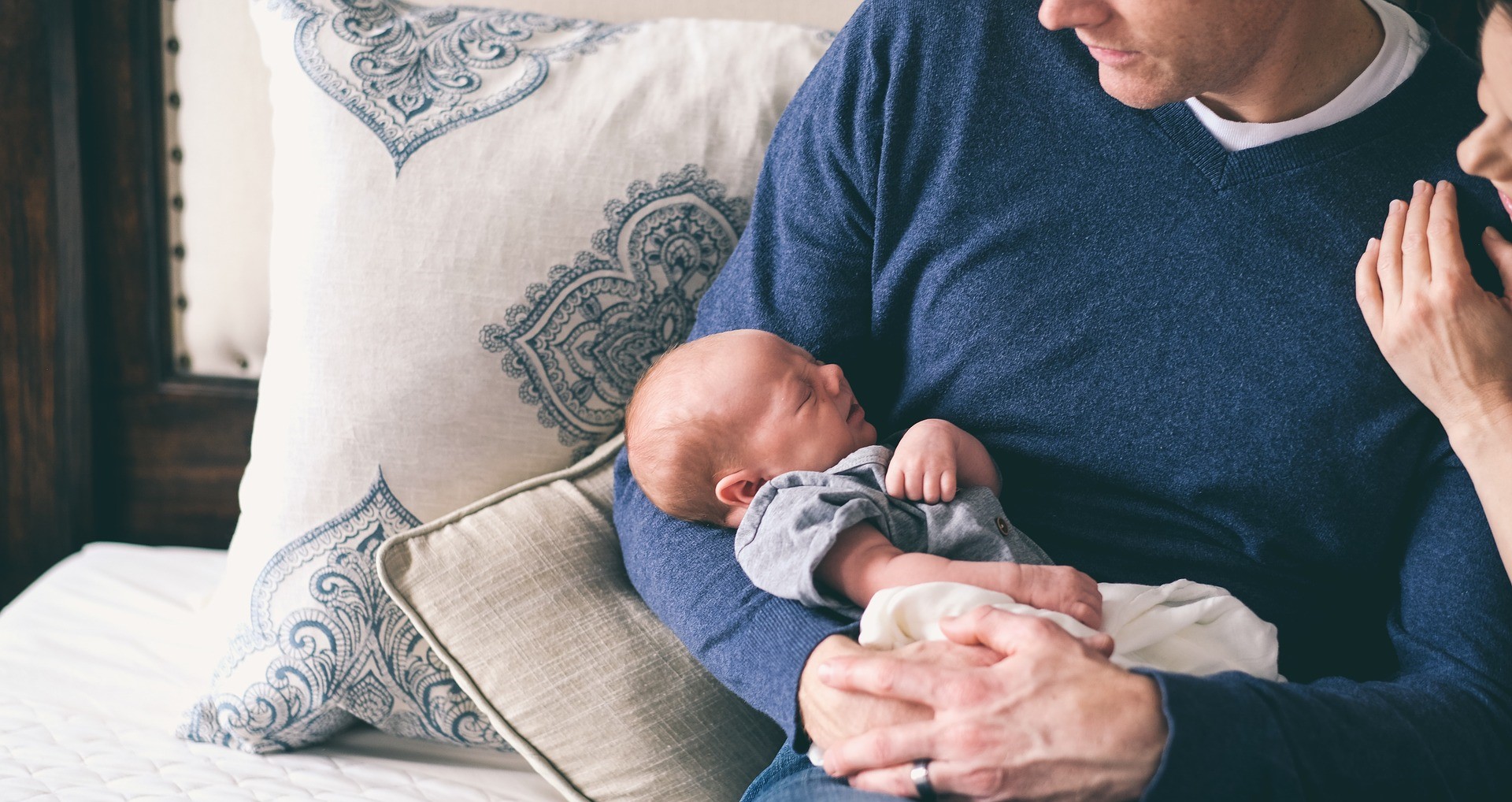 When couples have a child, many are unaware that equal time off is a legal right. Michael Beveridge and Natalie Weir, who both work at our Berwick office, became the proud parents of Poppy Ann in April 2018. Both were happy to share their experience and hopefully encourage more couples to consider the option.
From early on in Natalie's pregnancy Michael and Natalie discussed the option to share their parental leave. Such a discussion appears to be quite unusual. The Department of Business reported last year that only 2% of eligible parents had taken up the option of shared parental leave since the policy was introduced in 2015.
Michael works in the Payroll team at Greaves West & Ayre.  As a result, he was probably more mindful than many about the option for shared parental leave. But they still did research to establish if they were eligible, what the financial implications would be and if these would be beneficial to them as a family.
Michael explained: "The decision in the end was quite an easy one. When Poppy was three months old we sat down and looked at our options after initially discussing these when Natalie was still pregnant.  We decided that sharing parental leave was the best choice for us as a family. Natalie holds a management role, which is constantly evolving, and is also the higher earner of us.
"She also didn't want to miss one of Greaves West & Ayre's busiest periods running up to the annual tax deadline. In the end Natalie returned to work in November, shortly after Poppy turned six months old, and I will return after the January deadline."
We asked Michael and Natalie whether they would recommend other couples investigate shared parental leave.
Michael said: "100%. Shared parental leave is poorly advertised by HMRC and is something that would be beneficial for a lot of families.  I was slightly worried early on at the prospect of looking after Poppy full time, but I have honestly loved every moment. I get to spend more time with my daughter, something most other dads are not able to do at this stage of their baby's life."
Natalie was equally as enthusiastic: "Speaking to most mum's the last thing they want to do is leave their baby – ever! But for many, including us, this really isn't a realistic option. It has been really lovely to see Michael take on this new challenge and watch Poppy's bond with her Daddy grow stronger as a result."
February 2019