It Can Pay to Go Green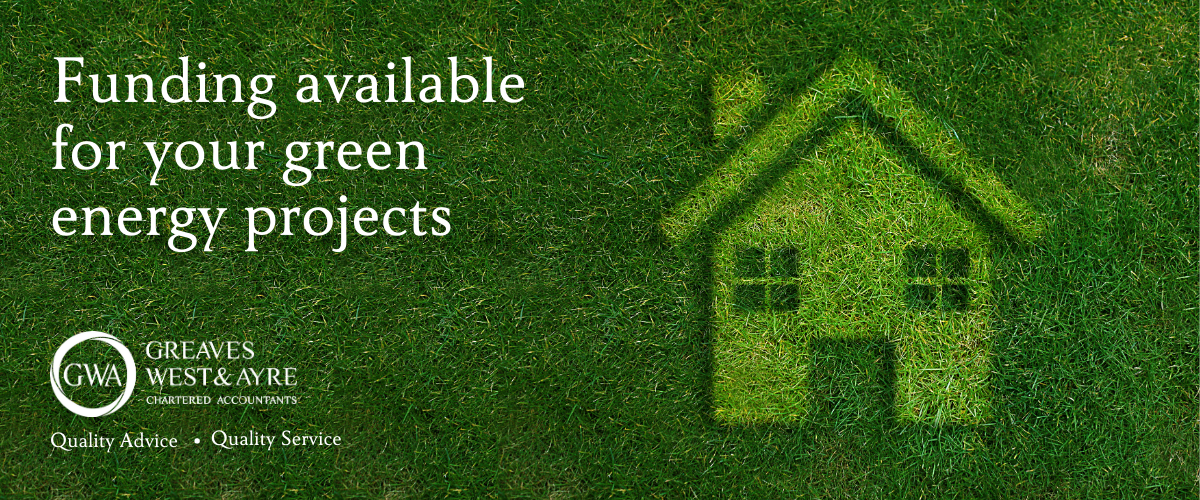 Information as of 18 November 2020
As well as helping to reduce everyone's carbon footprint, lower energy costs can make a positive difference to many homeowner's finances and also an organisations' bottom line. Recent days have seen both the UK and Scottish Governments highlight the funding they are making available to encourage faster energy efficiencies.
As part of their "Green Industrial Revolution" the UK Government today (18 November 2020) extended their Green Homes grants for a further year. The scheme was due to end on 31 March 2021, but the closing date will now be the end of March 2022.
Last week the Scottish Government also announced a new incentive to help people install renewable and energy efficiency measures in their homes and earlier in the year launched a scheme to help SMEs become more energy efficient.
Green Homes Grant (England only)
The Green Homes Grant is a scheme to encourage homeowners and landlords to upgrade their homes and properties with energy-saving features in order to reduce energy usage.
Who is eligible? The scheme is open to homeowners and residential landlords who live in England and own their own home, park home (on a residential site) or private or social rented sector property. Grants are not available for newly built homes that have not been previously occupied.
How much can I claim? Homeowners can receive vouchers that will cover two-thirds of the cost of eligible improvements, up to a maximum of £5,000. If you, or someone in your household, receive certain benefits you may be eligible for a voucher that covers 100% of the cost of the improvements, up to a maximum value of £10,000 (note. landlords cannot apply for the low-income part of the scheme).
.This can help pay for improvements such as such as low-carbon heating systems, insulation or double glazing to replace single glazing. While the scheme covers a range of home improvements you need to install at least one "Primary" improvement.
What can I claim for? To qualify for any financial support, you'll need to install what the Government calls "primary" improvements. Then you'll be able to use the vouchers to install "Secondary" improvements.
Primary improvements include:
insulation, including solid wall, cavity wall, underfloor, loft or roof insulation
low-carbon heating, including air-source, ground-source and hybrid heat pumps, solar thermal systems and biomass boilers
Secondary improvements include:
windows and door including draughtproofing, double or triple glazing (it does not cover the replacement of existing double glazing), energy efficient doors
heating controls and insulation, including hot water tank thermostats, hot water tank insulation and heating controls eg. smart-heating controls, zone controls, delayed-start thermostats and thermostatic radiator valves.
You can only receive funding for secondary improvements up to the amount of funding you get for the primary measures. If, for example, you receive £1,000 towards loft insulation, you can only receive a maximum of £1,000 towards any secondary improvements.
See the full list of what's available and details of how to apply can be found on here on the GOV.UK website.
The Simple Energy Advice (SEA) website is also useful tool to find out what energy efficiency or low carbon heating improvements may be best suited to your home.
Homeowner Energy Cashback Scheme (Scotland only)
Homeowners in Scotland will be able to apply for 75% cashback up to the value of £7,500 towards the cost of a renewable heating system and a further 40% cashback up to £6,000 for energy efficiency measures.
The Cashback scheme is an extension of the Home Energy Scotland loan scheme which offers interest free loans for those looking to install renewable and energy efficiency measures.  Both of these incentives will tune until the end of the financial year, 5 April 2021 will operate on a first-come-first-served basis.
Applications must be made via the Home Energy Scotland website.
SME Loan Fund (Scotland only)
The scheme provides loans for SME businesses in Scotland who can apply for interest free funding to help install eligible renewables and energy-saving equipment.
Who is eligible? The key criteria to be eligible are that your business must:
be based in Scotland
have been trading for at least 12 months
have fewer than 250 Full Time employees
have a turnover not exceeding €50 million (approx. £42 million) and/or a balance sheet total not exceeding €43 million (approx. £36 million)
be less than 25% owned by one or more other enterprises and itself has a holding of less than 25% in any other enterprise
have a satisfactory credit score and be able to afford repayments.
How much can I claim? Again, the finding will be allocated on a first-come, first-served basis and will cover
30% of eligible costs up to a maximum of £10,000 for any energy efficiency measures
75% of eligible costs up to a maximum of £10,000 for any air/ground/water source heat pump, biomass boiler or solar thermal renewable technologies.
Applications must be made via the Zero Waste Scotland website where you can also find details of the eligibility criteria and the supporting information required.