Does Your Technology Match Your Business Goals?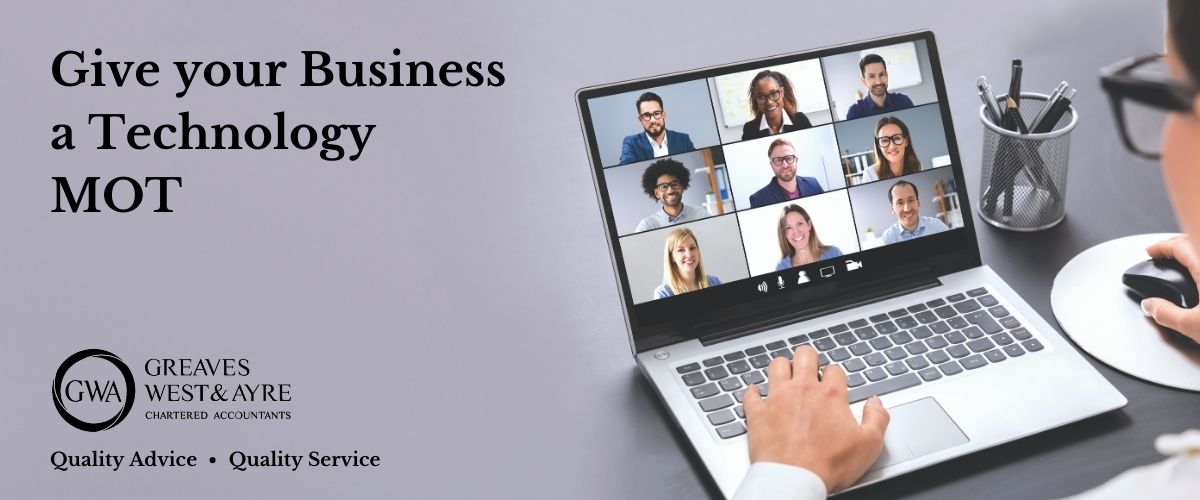 As businesses across the country reopen or make plans to reopen, many are appreciating that future success will require more than a simple 'return to normal'. It may require a review of how your business and your customers are using technology differently as a result of lockdown.
Digital transformation may be the key to ensuring that your business remains competitive and resilient. A recent study* showed 25% of businesses are now providing their product or service through a completely new medium. Also, according to research by the Federation of Small Businesses, one in five small businesses in Scotland has adopted new technology as a result of the COVID-19 crisis.
It will therefore come as no surprise that technology companies offering electronic payment  systems, online ordering platforms and virtual networking software have reported a surge in orders.
Think to the Future
But how do you futureproof your workplace? We would encourage all business, especially now, to consider their options to develop digitally. We understand the importance of this, as GWA have had to do this ourselves to remain productive and ensure continuity of service to our own clients.
During the COVID-19 crisis, the use of our secure online Portal, which allows us to exchange documents with clients and gain signatures when we need them, has significantly increased. If you have not used this facility before, please let us know.  We can quickly guide you through setting it up. It should be quite a simple process and may help cut down unnecessary trips to our offices.
We have also been singing the praises of Cloud Technology for a number of years. This allows for accounts to be managed entirely online without the need for offline storage or software applications. You can share your financial information with your staff and business advisers anytime, anywhere and from any place.
Due to our own focus on technology, at the start of lockdown we were able to move all of our staff to home working within 24 hours. We, along with many organisations, hoped that this would be a temporary solution. However, as we have seen with localised lockdowns becoming more common, it is likely to become the new normal.
Businesses should therefore be reviewing their IT systems to support the long-term  sustainability of their operation. Be that to manage remote staff working, a disruption in supply systems or how customers can access your services.
Don't forget Cybersecurity
Additionally, businesses should remember to consider cybersecurity.  You should be confident that there are no flaws in your systems that could leave your organisation open to cyber attacks.
There is no better time than now to have an IT audit. Think of it as a MOT for your computer systems. It should identify where there are opportunities for improved productivity and any areas for possible reduced costs. It should also give you peace of mind by ensuring your vital data is protected and you can maintain business continuity.
If you're looking for technicians that don't talk 'geek-speak' then get in touch with us. Like our financial experts, our Computer Services team will deliver the same GWA Quality Advice and Quality Service so that your IT works for your business, not against it.
* Sapio Research (COVID-19 UK B2B Barometer)