Appointments
The GWA team continues to grow and we have several new faces across the departments. Andy Colls joins us as Practice Manager, Colya Case-Miller and Mark Thompson are welcome additions to our IT services department and our busy Bookkeeping and VAT team is pleased to have Sandra Spiers and Andrewina Hobson on board. There have also been changes within our Wealth Management department: we were sorry to say goodbye to Brian Wales who retired in April but are delighted to welcome David Simpson and Tom Edmonds. Finally we welcome Hannah Smith to our accounts department, Muna Kala as a CA trainee and Sophie Black to our Admin team.
Anniversaries
We are proud of our low staff turnover and 2018 sees a number of employees celebrate significant work anniversaries. Joanne Rodger, Claire Spence and Rona Hart joined the firm 20 years ago in 1998 which is the same year Colin Frame and Stuart Allister became partners. Also Andrew Ayre is celebrating 30 years as a partner of the firm.
Births and Marriages
We congratulate Sharon Easton and partner Peter Virtue on the birth of Grace, Linzi and James Patterson on the birth of Oscar, Ryan Wedderburn and his wife Cara on the birth of Evie, Natalie Weir and Michael Beveridge on the birth of Poppy Anne and Paul and Kristie Wood on the birth of Mason. We also send our best wishes to Holly Purves from Wealth Management who married Pete Tennant in June.
New Associates
From 1 August we are pleased to announce promotions for four qualified members of the team to the newly created role of Associate. Managing Partner Colin Frame commented "These promotions are another evolution for the practice and is a just reward for employees who have worked very hard to deliver Quality Advice – Quality Service to our clients over many years."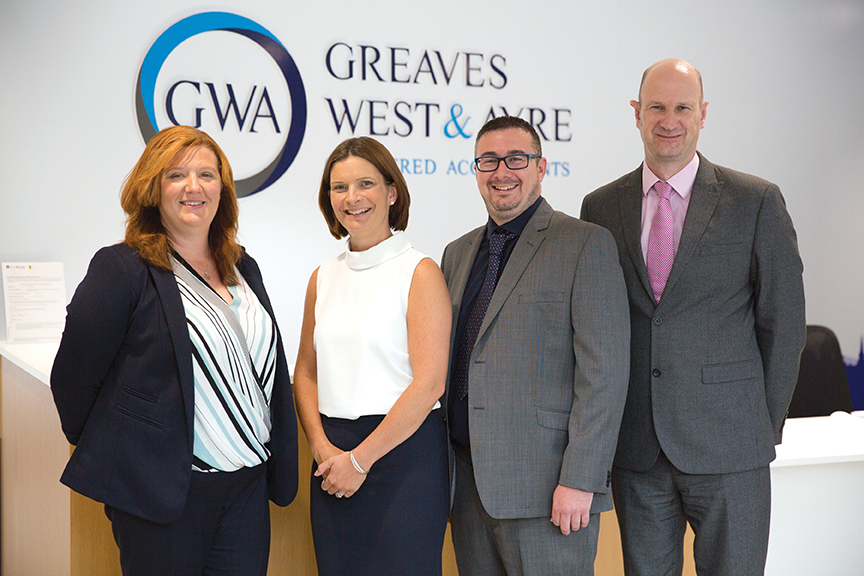 Left to right: Carol Lindsay, Laura Burns, David Renton and Andrew Dixon.