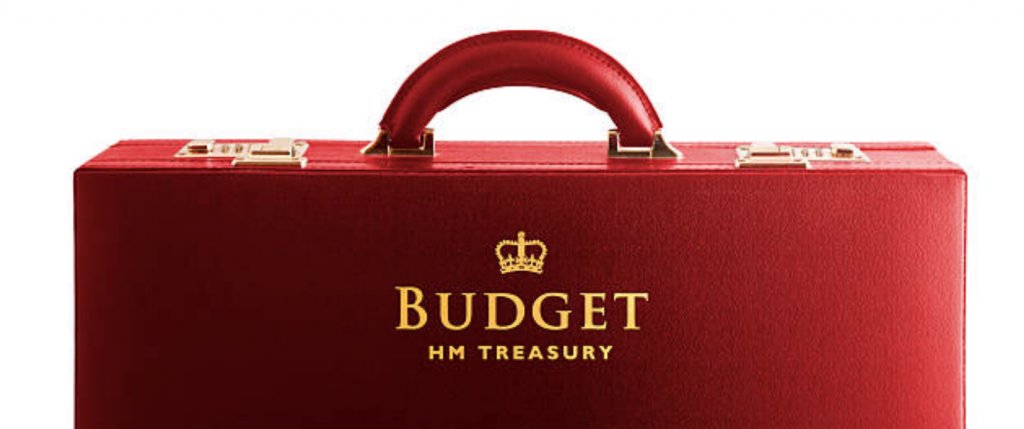 Philip Hammond delivered his second autumn budget on Monday 29 October 2018. He promised a 'double deal dividend' if the Brexit negotiations are successful but did state that a full Spring Budget in 2019 may be needed if not.
Included below is what we believe to be the summarised highlights of this budget. The exact tax implications will always be specific to your individual circumstances and we would always recommend that you contact us to consider how these implications may affect you.
PERSONAL TAX
The Personal Allowance
This will increase from the current rate of £11,850 to £12,500 for 2019/20, one year earlier than planned.
Basic Rate Band
This will increase from the current threshold of £34,500 to £37,500 for 2019/20.
Capital Gains Tax Annual Exemption
This will increase from £11,700 to £12,000 for 2019/20.
National Insurance
The planned abolition of Class 2 National Insurance contributions (NIC) and reforms to Class 4, due to take place from 6 April 2019, will now not go ahead. For 2019/20 the self-employed will continue to pay Class 2 & Class 4 NIC.
Class 2 contributions will be £3.00 per week where profits are above the small profits threshold. Contributions can be paid voluntarily where profits are below the small profits threshold.
Class 1 – the lower earnings limit will increase to £118 per week and the primary and secondary threshold will increase to £166 per week, with the upper earnings limit increased to £962 per week for 2019/20.
Devolved Governments
Any changes to the Scottish thresholds will be announced in the Scottish Budget on 12 December 2018.
From April 2019, the Welsh Government has the right to vary the rates of income tax payable by Welsh taxpayers. The UK Government will reduce each of the three rates of income tax paid by Welsh taxpayers by 10 pence to allow the Welsh Government to adjust their rates. Initially the Welsh Government have set a rate of 10 pence which when added to the reduced rates means they will remain the same as those in England and Northern Ireland.
Universal Credit
The work allowances will increase by £1,000 per year for working families and those with disabilities.
The rollout of Universal Credit is being delayed once more, the new target date for all claimants to be transferred is December 2023.
Premium Bonds
The minimum amount you can save in Premium Bonds will drop from £100 to £25 by the end of March 2019. It was also announced that people other than parents and grandparents will be able to gift bonds to children. The maximum Premium Bond holding will remain at £50,000.
ISA Allowance
This remains unchanged at £20,000 for 2019/20. The Junior ISA allowance will increase to £4,368 for 2019/20.
_______________________________________________
BUSINESS TAX
Capital Allowances
From 1 January 2019 the Annual Investment Allowance (AIA) is to increase from £200,000 to £1,000,000. This is a temporary increase which is to last up until 31 December 2020.
The Government have introduced a new Structures and Buildings Allowance (SBA) of 2% for eligible construction costs of new non-residential structures and buildings. This allowance is set at 2% of the original cost each year and therefore will be relieved over a 50-year period. This relief is still available to the original purchaser regardless of whether the building is sold.
The special rate of Writing Down Allowance (WDA), which is normally applied to integral features and cars with CO2 emissions above 130g/km, is also set to change from April 2019. This allowance will be reduced from 8% down to 6%.
Intangible Fixed Assets
The Government will partially reinstate a relief for acquired goodwill. This will be a targeted relief for goodwill in the acquisition of businesses with eligible intellectual property. More information will be available on this when the proposals are published on 7 November 2018.
There will also be a reform of the de-grouping rules. This will mean for de-groupings on or after 7 November 2018 no charge will arise where the de-grouping is as a result of a share disposal that qualifies from the Substantial Shareholding Exemption.
VAT
The VAT registration threshold (£85,000) and deregistration threshold (£83,000) will remain unchanged for a further two years, until April 2022.
Research & Development (R&D) Tax Relief
Presently non-tax paying small and medium sized enterprises can claim an unrestricted cash credit under the R&D SME scheme by surrendering their tax losses back to HMRC. The Government have proposed this will now be capped at three times the amount paid to HMRC in respect of the PAYE and NIC's liabilities for the accounting period where the R&D expense is deductible.
Corporate Capital Loss Restriction
The Government are planning to legislate a restriction in the 2019/20 Finance Bill which will limit the amount of capital losses brought forward to 50% of capital gains. This is set to be put in place from 1 April 2020 onwards. However, in spite of this restriction, companies will also have an allowance of up to £5,000,000 of capital and income losses available to use each year.
Digital Services Tax
The Government remains committed to the global reform of the international corporate tax framework for digital businesses. Therefore, from April 2020, large social media platforms, search engines and online marketplaces will pay a 2% tax on the revenues they earn which are linked to UK users.
Business Rates Reduction
There will be a reduction of one-third to business rates for properties with a rateable value below £51,000 which are classified as retail premises. This will be introduced from April 2019 and last for two years.
_________________________________________________
EMPLOYMENT TAXES
Employment Allowance
The National Insurance Employment Allowance will be restricted. This allowance allows employers to reduce the amount of employer's Class 1 National Insurance paid to HMRC by up to £3,000 per annum. However, from 2020/21 this allowance will only be available to employers with a National Insurance bill in the previous tax year of £100,000 or less.
National Living Wage
The National Living Wage (NLW) is set to increase by 4.85% from £7.83 to £8.21 from April 2019. The NLW was a replacement of the minimum wage for employees aged 25 & over.
Termination Payments
The Government still plans to introduce a Class 1A charge on termination payments over £30,000 from April 2020.
Changes to IR35
Changes to the taxation of personal service companies (PSC) in the private sector are to be implemented from 6 April 2020. The new private sector rules should largely mirror the rules currently in place for the public sector. It will be the responsibility of the entity using the services of the worker to establish the worker's employment status. Whilst the responsibility for operating PAYE will be of the entity paying the PSC. HMRC are looking to improve their check employment status for tax tool to assist with this. 
Apprenticeship Funding & Apprenticeship Levy
From April 2019, employers who do not pay an apprenticeship levy will pay half of what they are currently paying for apprenticeship training. This reduction of the co-investment rate from 10% to 5%, will mean that the Government will pay the remaining 95% for apprenticeship training.
Large employers with a pay bill of over £3,000,000 per year have had to pay an apprenticeship levy back to HMRC since April 2017. However, from April 2019, these large employers will be able to invest up to 25% of their apprenticeship levy back into their supply chain to support apprentices.
_______________________________________________
CAPITAL TAXES
Entrepreneurs' Relief
Two new tests will be introduced for Entrepreneurs' relief. Claimants will need to have 5% interest in both the distributable profits and the net assets of the company. These tests will apply along with the existing test throughout the specified period for the relief to be granted. This change will apply for disposals on or after 29 October 2018. The minimum period for which certain conditions must be met to qualify for the relief will increase from one year to two.
Stamp Duty Land Tax (SDLT)
Extension of Relief for First Time Buyers – First time buyers relief has now been extended to purchasers buying a property under a qualifying shared ownership arrangement, where the property is valued at £500,000 or less. This relief will take effect on 29 October 2018 and will apply retrospectively from 22 November 2017.
Non-Residents Buying Property in England & Wales – In January 2019, the Government will be publishing their consultation in respect of the planned SDLT surcharge of 1% for non-residents buying property in England & Wales.
Principal Private Residence (PPR) Relief
Since April 2014, homeowners who have moved out of their own home before it was sold were able to have the PPR relief extended by up to 18 months for the period the home is unoccupied, so that no capital gains tax is payable for this period (36 months in the case of disabled owners or those moving to residential care). The Government are planning to reduce this to nine months from 6 April 2020 but will carry out a consultation first. Disabled owners and owners moving into residential care will still retain the 36-month extension period.
Lettings Relief
The Government are also looking to restrict lettings relief available to homeowners selling their home, who have moved out for a period to let the house out. The planned restriction is to only allow lettings relief for periods that the homeowner would let out the property but would still be living in the home in shared occupancy. Once again, this restriction is to take effect from 6 April 2020, but will also be consulted on.
Help to Buy Scheme Equity Loan for First Time Buyers
The Government currently have a scheme where they can help first time buyers with the deposit fora new home. The Government will lend up to 20% (or up to 40% in London) of the property's value if the first-time buyer is able to put down a 5% deposit and secure a 75% mortgage. This scheme is currently running until March 2021. The Government will launch a new version of this scheme in April 2021 which they intend to run for two years until March 2023. This new scheme will bring into effect price caps at 1.5 times the current forecast average for first time buyers, depending on what region of the country the property is.
_______________________________________________
Greaves West & Ayre is registered to carry on audit work in the UK and Ireland and licensed to carry out the reserved legal activity of non-contentious probate in England and Wales by the Institute of Chartered Accountants in England and Wales.  It is authorised and regulated by the Financial Conduct Authority for investment business (FRN 100825).
This document is intended as a brief guide to the subject matter and in no way constitutes advice or recommendation. The factsheet is based on our understanding of current and proposed legislation which could be subject to change at any time. Specific financial & legal advice should always be sought before taking any action.