Important Changes to Capital Gains Tax (CGT)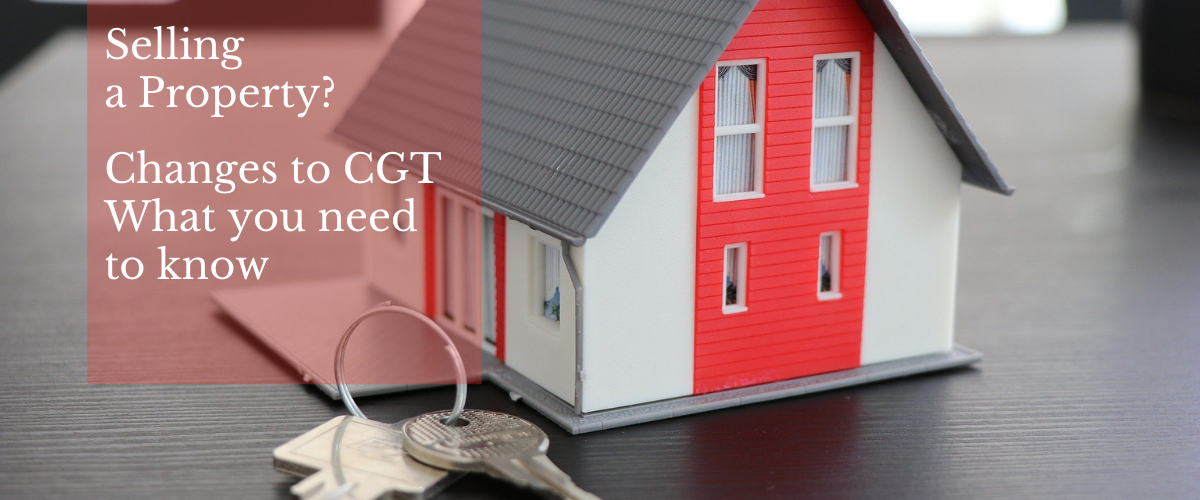 With lockdown measures easing, the property market is returning to something like normality.
It is therefore worth reminding anyone thinking of completing property transactions of those recent changes that have taken effect over the past few months.
30-day Deadline
As of 6 April 2020, you now have a period of 30 days from the date of completion to report and make payment of any Capital Gains Tax (CGT) due on the sale of a UK residential property. On the whole, this will only affect the sale of buy-to-let properties, holiday homes, and any home which has not been occupied by the seller during their whole period of ownership, as Private Residence Relief will usually apply to an individual's main residence.
Any contracts completed prior to 6 April 2020 are governed by the old rules.  This is regardless of whether completion of the sale occurs after this date.
For transactions completed after 6 April 2020, late filing penalties will apply for non-compliance with the new rules and interest will accrue on any amount of tax which remains unpaid after the 30-day period.
We can help
We will be able to manage any CGT payment on your behalf.  However, you will be required to have Government Gateway credentials and set up an online CGT account. This is a standalone account, separate from any self-assessment account you may have.
HMRC have stated that paper returns should be used by digitally excluded taxpayers only. However, paper returns are also required in two situations where online functionality has yet to be fully developed:
only the first return for UK property sales or disposals in the tax year can be submitted online. Paper returns must be filed for second or subsequent sales. The functionality for second and subsequent sales is expected soon, but no specific date has been provided by HMRC
disposals made by a deceased's estate during the period of administration cannot be reported online.
To meet the payment and return deadlines accurate and up-to-date paperwork will be even more important with such a narrow window to prepare and calculate CGT.
Watch this Space
It is also a definite case of 'watch this space' for CGT. Within a week of giving his Summer Statement, the Chancellor wrote to the Office of Tax Simplification (OTS) asking it to "undertake a review of capital gains tax (CGT). As yet there is no date on when the review might be  published.  The OTS has asked for all comments to be in by 12 October.
We would therefore encourage individuals and small business owners to look at whether now would be an appropriate time to review estate or succession planning measures to benefit from the current reliefs which may not apply in a year or so.
If you have any queries about what these changes mean for your future plans then please contact us and we will be happy to assist and advise you.