2017/18 HMRC Tax Calculation Revisions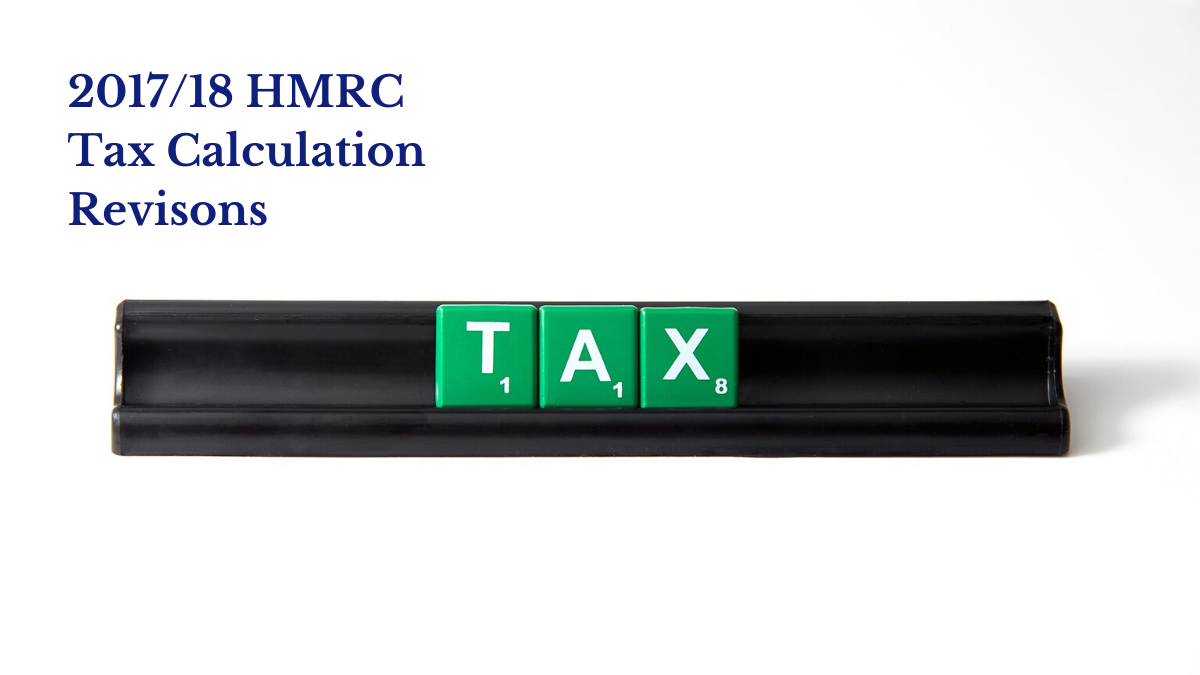 Over the course of the past few weeks a number of GWA clients may have received a 2017/18 tax calculation from HM Revenue & Customs (HMRC) which includes a revision of your tax liability for the year ended 5 April 2018.
We can confirm that we have also received a copy of these letters and are reviewing them on your behalf. However, there remains some uncertainty as to how HMRC are treating certain aspects of your income and tax bandings and we have sought further information from HMRC in relation to this. We will therefore get back to you once your final position has been confirmed.
In the meantime, we would suggest that the additional tax that HMRC believe is due to be paid by you is paid. This requires to be paid within 28 days of receipt of the revised calculation.
Failure to pay the potential liability by this date may result in surcharges and interest. Please see below the various ways to pay the liability.
Please note that if we find that the additional tax is not due, a repayment along with repayment supplement will be forwarded to you once the review has been closed.
Paying HMRC
The various methods of payment are highlighted below. More details can be found at:- www.gov.uk/pay-self-assessment-tax-bill
Paying by debit/credit card
Please visit the above HMRC website for full details. You will be required to enter your 10-digit Unique Taxpayer Reference number (UTR).
Please note the ability to pay by personal credit card has been removed by HMRC.
Paying using internet/telephone banking, Bacs or CHAPS
You can make a transfer from your bank account by Faster Payments, CHAPS or Bacs. You will again need your UTR as shown above along with the details included on your HMRC payslip. However, if you do not have a payslip you should include the following details:-
Accounts Office Name:- HMRC Cumbernauld
Sort Code:- 08 32 10
Account Number:- 12001039
Paying by telephone
The HMRC Self-Assessment payment line is 0300 200 3402
Paying by cheque
Your cheque should be made payable to "HM Revenue & Customs only – (your UTR) K". This should be posted along with your payslip using the pre-addressed envelope, if you have been sent one. If not, the cheque and payslip should be sent to:-
HMRC
Direct
BX5 5BD
We would recommend that you allow at least 3 working days for the payment to reach HMRC. If you do not have a payslip one can be printed off, to pay by post, using the following link:-
http://www.hmrc.gov.uk/gds/payinghmrc/payslip-sa1.htm
The payslip produced in the above link cannot be used to pay at a bank or post office.
Your UTR should be available from the letter recently received by you from HMRC in connection with your revised calculation. If this is not clearly shown, please get in touch and we will happily supply this to you.
If you require any additional information, please do not hesitate to get in touch.