Plan Now for Tax Year End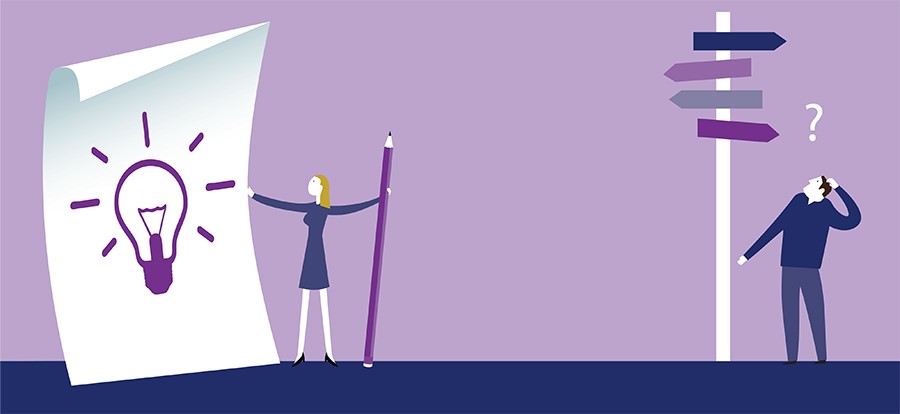 The 5th of April comes around very fast, so now may be the ideal time to review your financial situation. You can review how to best maximise the available tax allowances you have and even control the amount of tax you pay. You have worked hard for your money, so it pays to take some time to ensure it is working hard for you.
Long term Financial Planning requires a regular reviews. Here are some of the options that may be available to you.
ISA Allowance – use it or lose it
Have you made the most of your ISA allowance? This year you can invest up to £20,000 in either a cash or stocks & shares ISA, or a mixture of both. Allowances cannot be carried forward, so use it or lose it!
By investing in a stocks & shares ISA your money can grow free of dividend and Capital Gains Taxes, without restricting access to your money.
If you are worried about investing in current stock markets or are likely to need access to your capital in the short term, you can use your allowance by taking out a cash ISA. This could be transferred to a stocks & share ISA at a later date (if longer term growth is required).
You could also help your children or grandchildren save for later life by investing in a Junior ISA for them. You can contribute up to £4,368 for the 2019/20 tax year which children can only access when they reach the age of 18.
If you are aged between 18 and 40 you may wish to contribute to a Lifetime ISA, which attracts an uplift from the government of 25%. Although the annual allowance for this is £4,000, you can still use your remaining ISA allowance of £16,000 elsewhere. With government uplift you can gain up to £1,000 per year or up to £33,000 if fully funded between 18 and 40. To maintain the uplift you must use the funds to purchase your first home, or to fund your retirement after the age of 60.
Making use of your Annual Tax Allowance
For the 2019/20 tax year each person has £12,000 Capital Gains allowance, so now may be the perfect opportunity to rebalance your portfolio, or sell down some assets to put into a more tax friendly wrapper (ISA's or Pensions). Married couples can also transfer assets between each other to use both of their allowances.
If you run your own company, the first £2,000 of dividends that you draw will be free from tax, irrespective of what non-dividend income you have.
Equally, should you have an unwrapped investment, if you control the level of dividends and make use of your capital gains within the portfolio, you can create additional tax free withdrawals from your investments.
For estate planning and the reduction of a potential Inheritance Tax liability, you have the ability to make gifts to your family with up to £3,000 exempt per year. You can also make multiple smaller gifts of £250 to anyone or regular gifts out of your income, as long as this does not reduce your standard of living.
Pension Contributions
Each tax year you can make personal pension contributions to your pension of the lesser of £40,000 or the level of your net relevant earnings. For personal contributions, you pay a net contribution and the government will give you 20% tax relief, regardless of what rate of tax you pay; for higher rate tax payers your gross pension contributions will push up the level at which you start to pay higher rate tax, thus reducing your tax liability.
By making pension contributions you may be able to reclaim some of the allowances that you have lost due to the level of income you draw. For example, those earning over £50,000 that have lost their Child Benefit, a pension contribution may reinstate it. Equally, for those that have lost part of their personal allowance and have seen their tax code change, a pension contribution could also reinstate it.
For business owners, pension contributions are a great way of extracting profits from your company, regardless of the income that you draw from it. This way you could also be saving yourself National Insurance contributions. Pension contributions are an allowable business expense so can reduce the amount of Corporation Tax that your business pays. For people running a partnership, you will be taxed on the profit you earn not the income you draw, so by making a personal pension contribution you can reduce the amount of tax you pay, and build up a pot to retire on.
For those not earning, you can still make pension contributions of £3,600 gross (which means that it only costs you £2,880) or even better someone else can make those contributions for you, whilst simultaneously making use of their £3,000 annual gifts exemption.
Pensions allow your money to grow free of tax, you can access them once you are 55, and they are outside of your estate for inheritance tax planning, so can be passed down the generations.
Other Tax Efficient Investing
There are other investment options that are time limited and have tax incentives. You can receive an income tax reduction of up to 30% of the investment value on Enterprise Investment Schemes (EIS) and Venture Capital Trusts (VCT), or even 50% on Seed Enterprise Investment Schemes (SEIS). These are all schemes where the government encourages people to invest in small and start up UK companies by offering, in addition to income tax reduction, incentives such as roll over relief of capital gains (EIS, SEIS), exemption from IHT tax after just 2 years (EIS, SEIS) and tax-free dividends.
For more information on any of the above, or if you would like to review your financial situation please get in touch with any one of our Financial Advisers on 01289 306688.
Please be aware that your capital will be at risk when you invest, and that you may get back less than you invested.