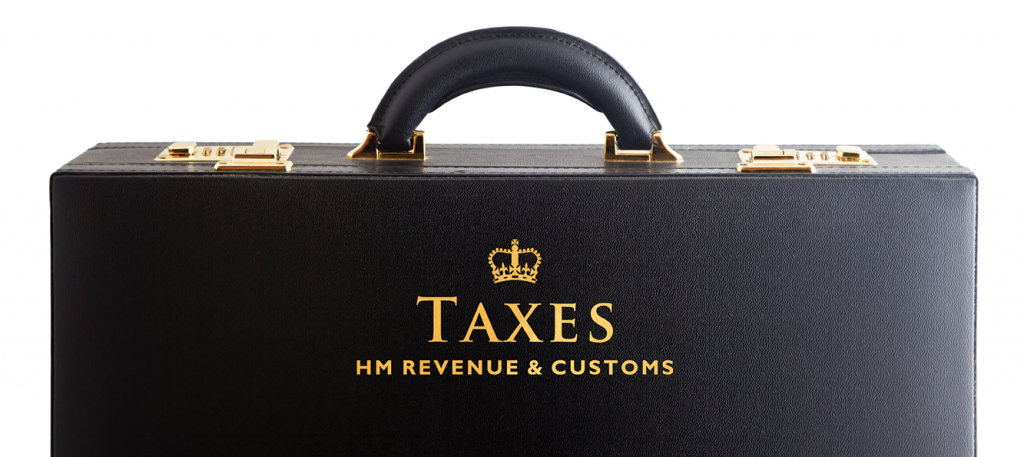 The beginning of a tax year is always a good time to consider your tax planning options in order to be as tax efficient as possible in the coming year. It is therefore important to understand how any changes introduced by HMRC will impact your individual circumstances.
Philip Hammond delivered what would be the last spring budget on 8 March 2017. This followed the Scottish Finance Secretary Derek Mackay's budget which was passed in February 2017. For the first time the Scottish Parliament has had the power to independently set all income tax rates and bands applying to Scottish Taxpayers* and, as a result, we have seen a move away from the UK rates.
For 2017/18 the Personal Allowance is increased from £11,000 to £11,500 for Scottish and UK taxpayers. However, the basic rate tax band in Scotland remains at £43,000 for the 2017-18 year, unlike the rest of the UK which rises to £45,000. This means that in 2017-18 Scottish Taxpayers earning over £45,000 will pay £400 more income tax than those in the rest of the UK.
The government has backtracked on its original plan to increase Class 4 National Insurance contributions for the self-employed. It remains unchanged at 9% on profits between £8,164 and £45,000 and 2% on profits above £45,000, with no differentiation between Scotland and the rest of the UK.
Many of our clients have been taking advantage of the £5,000 tax-free Dividend Allowance. It was announced in the budget that this will be cut to £2,000 from April 2018. Therefore, in the coming months it will be important to ensure that the correct remuneration structure is in place.
The Capital Gains Tax annual exemption has been increased from £11,100 to £11,300. Although this may not seem like a big change, it will provide some of our Wealth Management Clients the opportunity to crystalize gains and restructure some of their investments. The rate of tax on Capital Gains remains unchanged at 10% for basic rate tax payers and 20% for higher rate tax payers (18% and 28% may apply to the disposal of certain residential property and carried interest).
A decrease in the rate of Corporation Tax from 20% to 19% from April 2017 and a further 2% reduction by 2020 will be welcomed by many and may be an incentive for some businesses to consider incorporation. Please note there are other factors to bear in mind when considering incorporation and will be affected by your individual circumstances which we would be happy to discuss with you.
From April 2017 carried forward corporation tax losses will be more flexible and can be relieved against the profits of other group companies. However the losses carried forward will be restricted so that any profits above £5 million can't be reduced by more than 50%.
There are changes too for Business Rates and measures to help small businesses facing significant increases in their rates as a result of the rates revaluation. These include a monthly cap on increases for firms losing small business relief and a £1,000 discount for pubs with a rateable value up to £100,000.
From April 2017 there is a new tax free allowance of £1,000 each for trading and property income. This means that if you take on a small job or sell a few things through Ebay or Gumtree you will not need to declare your income to HMRC if it is below £1000.
The Money Purchase Annual Allowance (MPAA) is reduced to £4,000. This will restrict the amount of tax relieved contributions an individual can make in a year into a money purchase pension if the individual has already flexibly accessed their purchase pension.
The limits for tax free savings accounts have been increased to £20,000 per year for ISA's and £4,128 for Junior ISA's and Child Trust Funds.
The eagerly awaited Lifetime ISA also comes into play from 6 April and is available to people aged between 18 and 40. It allows for savings of up to £4,000 per annum up to the age of 50. At the of the tax year the government will add a bonus of 25% on any contributions up to a maximum of £1,000 per year. An individual can draw money from the ISA tax free if it is being used to buy their first home or for any reason after they reach the age of 60. It is an alternative to a pension and will be appealing to those who qualify and have income below £43,000 in Scotland or £45,000 in the rest of the UK.
We have also seen a change in the way salary sacrifices and benefits are to be taxed. From 6 April 2017 benefits provided as part of a Salary Sacrifice Scheme will be treated the same as cash income. The commonly used schemes for pensions, pension advice, childcare, cycle to work schemes and ultra-low emission cars will remain exempt from the new rules. All pre-existing arrangements will be exempt for up to a year with those involving cars, accommodation and school fees protected for up to four years.
The National Living Wage increases to £7.50. This along with the introduction of Auto-Enrolment, the government backed pension scheme, will mean a large increase in costs for many of our clients.
There have been a number or changes to Childcare Benefits which are outlined in a separate article.
The VAT threshold has increased from £83,000 to £85,000.
We believe that with good planning and the right business structures it will be possible to manage these changes and continue to operate in a tax efficient way in both Scotland and the rest of the UK. Please do not hesitate to get in touch if you would like further advice on any of the points raised.
* You are a Scottish Taxpayer if your only or main residence is in Scotland. HMRC will allocate an 'S' at the front of all Scottish Taxpayers' 2017/18 PAYE codes.
Richard Ayre – Partner