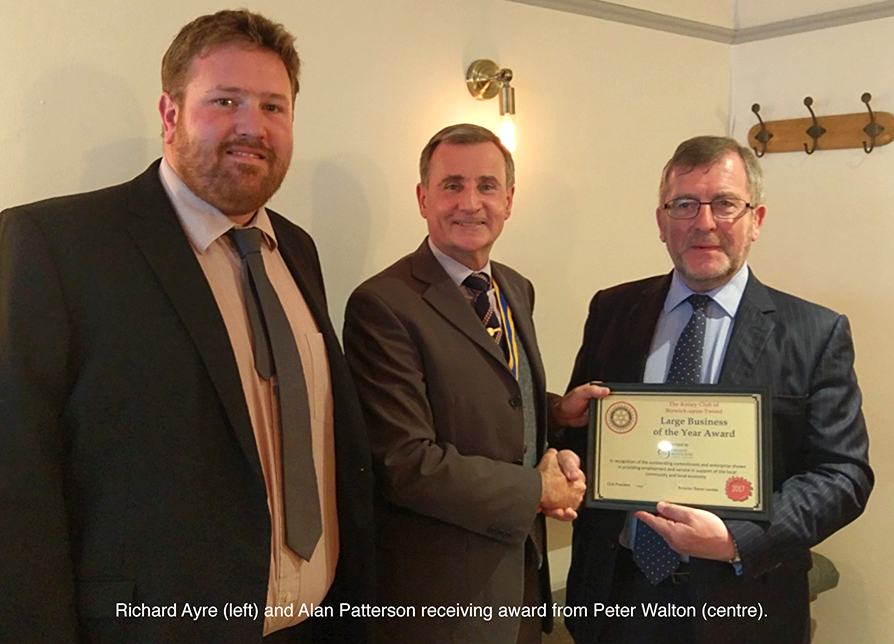 Greaves West & Ayre is delighted to have been awarded 'Large Business of the Year 2017' by Berwick-upon-Tweed Rotary Club.
Each year the Rotary Club gives awards to local businesses they believe have made particular contributions to the Berwick area. This year GWA received the accolade of Large Business of the Year "in recognition of the outstanding commitment and enterprise shown in providing employment and support of the local community and local economy."
GWA partners Alan Patterson and Richard Ayre were presented the award by Rotary Club President
Peter Walton at a dinner held at the Upper West Street restaurant in Berwick on 13th June.